Let's start a new conversation!
Over the last decade, I've talked with thousands of folks about what happens when our sense of 'who we are' gets upended in some fashion. It can happen in many different ways; from an unexpected lay-off or health crisis, to a breakup or the arrival of a long-anticipated milestone, like a significant birthday or an empty nest.
I learned through my research that we often misunderstand what is occurring at these times and, as a result, we risk missing out on the advantages these moments represent in our lives.
My work offers an alternative – more expansive – view of such upheaval.
I invite you into a new way of thinking about the crossroads of our lives – whether from a career or personal perspective. I offer you frameworks and extensively tested techniques that serve as a roadmap to a fuller, more enlivened you. 
One thing I know for sure; these techniques have the power to positively alter the trajectory of your life.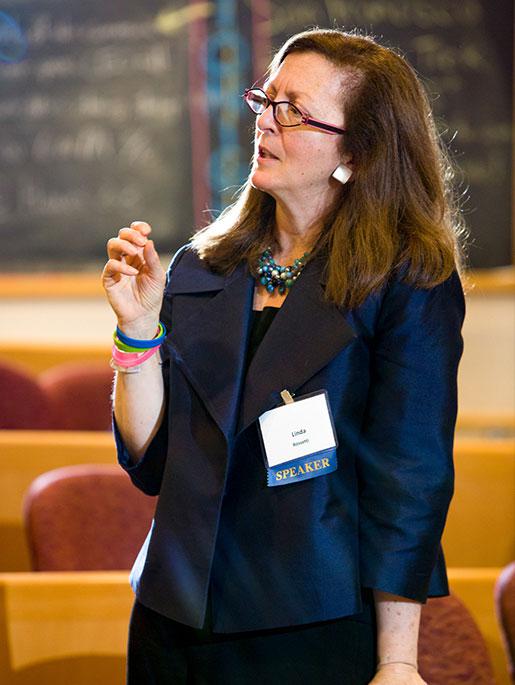 Linda's 2nd BOOK Releases on May 5, 2023!
Dancing with Disruption: a new approach to navigating life's biggest changes is an essential, thought-provoking, beautifully written, truly empowering roadmap for succeeding at the crossroads of your life. Watch this short video about the book.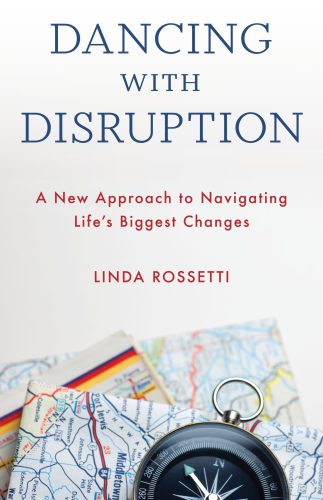 "Linda Rossetti has written an exposé and guide for anyone who has experienced disruption and displacement—in other words, for almost everyone these days. Her roadmap is accessible, insightful, artful, and intelligent. Reading it you will feel that she already knows you!"
Dr. Roberta Herman, president, Joslin Diabetes Center