My work empowers individuals to respond differently to disruption and offers a roadmap for personal and professional success.
No one is immune from experiencing disruption. It can be something done to us – like a job loss or a breakup, or something of our own doing – like a decision to pursue more of our potential. These moments can translate into an experience of uncertainty or instability that is difficult to navigate.
My goal is simple; to elevate our understanding of what is happening when we find ourselves at such a crossroads, and share a proven toolkit that can positively alter the trajectory of our lives.
Over the last decade, I've conducted extensive research and interacted with thousands of folks who have adopted this new response and gained access to an extraordinary gift; a fuller more enlivened self.
I invite you to connect with me and join this growing community.  Are you ready to turn up the volume on your own voice?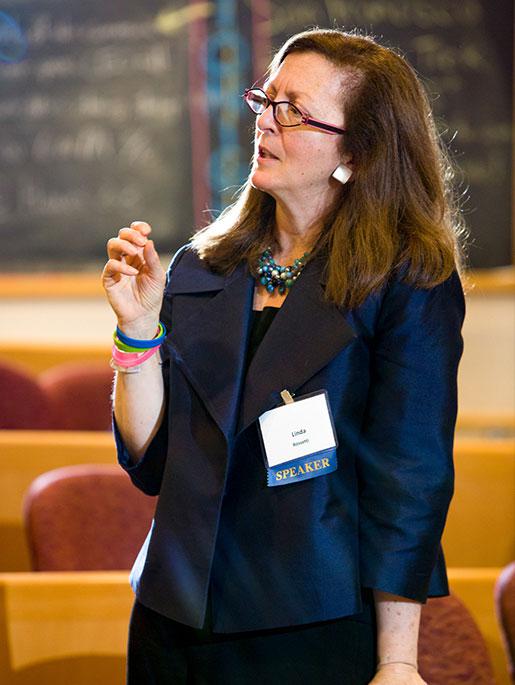 Linda's 2nd BOOK Releases on May 5, 2023!
Dancing with Disruption: a new approach to navigating life's biggest changes is an essential, thought-provoking, beautifully written, truly empowering roadmap for succeeding at the crossroads of your life.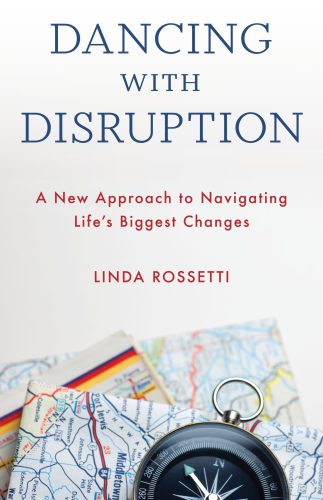 "Linda Rossetti has written an exposé and guide for anyone who has experienced disruption and displacement—in other words, for almost everyone these days. Her roadmap is accessible, insightful, artful, and intelligent. Reading it you will feel that she already knows you!"
Dr. Roberta Herman, president, Joslin Diabetes Center